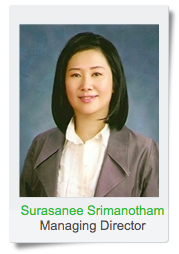 Green Care Co.,Ltd was established in 1995 in Bangkok, Thailand. With founder's concern over environmental issues, she spent first decade of business developing products with unbleached cotton using dyes derived from local plants. They were successfully exported to Germany and France.
Since 2002, the quality of organic cotton has been developed, and a demand for organic cotton continues to grow. The following year, our business partner, Thai Alliance Company, supplied us with high quality organic cotton combed yarns. Thus, 100% organic cotton wears has been the focus of our business in Thailand ever since.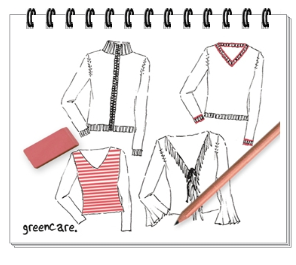 Green Care Co.,Ltd is the manufacturer and the exporter of organic
cotton knitwear. Our products are exported to Asia and Europe such as Japan, South Korea, France, Italy, Germany and England.
We also offer made-to-order products which satisfy your desire.
We have a minimum order quantity of 120 pieces per style in 4 different sizes for our products. Our variety of products such as men & women T-shirt, blouse, shorts, trousers, basic men underwear and infant clothing is made with heart to your utmost satisfaction.
"Greencare Companion" is not only our brand name, but also
a whole philosophy. A philosophy to offer our beloved consumers the healthiest and fashionable products
As ecological and environmental issues are becoming an important factor for our lives, we at Greencare are doing our very best to help protect the environment. We aspire to make our contribution to conserve world environment and ecosystem and therefore we use only ecological friendly methods of production. Our chemical dyestuffs achieve Global Organic Textile Standard (GOTS). They also meet certain environmental and toxicological criteria and therefore the choice of accessories is limited under ecological aspects.
Greencare uses 100% organic cotton, which is certified by
Control Union certification B.V., The Netherlands and Global Organic Textile Standard (GOTS). We can assure you that our quality fabrics offer you exceptional softness and comfort. Today, we also have other sustainable fabrics such as kapok, recycled cotton and fabrics made from recycled PET bottles waste.
Outlet & Exhibition.